It is time to order your replacement filters for your Enagic K8, SD501, SD501U, SUPER501, JRII, DX or Model R Kangen Water Ionizers. Every June and December the filters go on sale.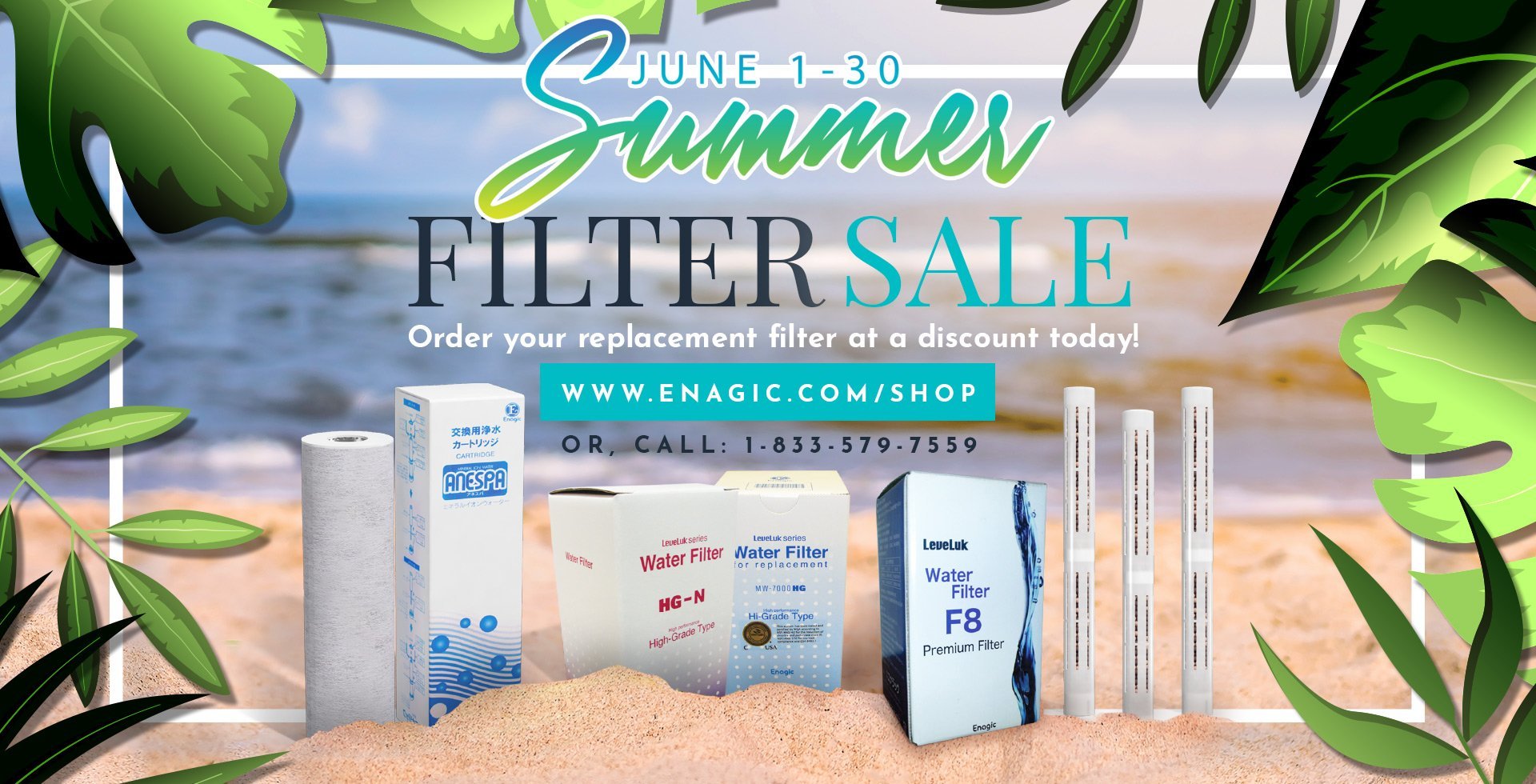 To order your replacement filter, you will need this information:
Your Enagic ID. If you cannot find yours, you can call Enagic at 833-579-7559 or simply use mine: 6161802
Examine the label on your existing filter to be sure to order the exact same filter.
Order online at www.enagic.com/shop
Keep your Enagic machine working like new and your Kangen Water tasting wonderful!